Exclusive Invite Only Program
Specific coaching from Alex and his business partners

Industry specific courses built for you and your goals

Elite online network group to leverage

Peer to peer mentorship matching

Insider knowledge on technology and trends

First access to new programs and features
Join my elite network and partner with me to achieve your dreams. I will guide you in your hero's journey.
Meet Some Of The Mentors You Will Get Instant Access Too
Editor-in-chief of The Huffington Post
Founder and former CEO of Rotten Tomatoes
Founder at Kabam ($800M Exit), Forbes most powerful woman in gaming
Best-selling author of Influence and Pre-Suasion
NY Times #1 best-selling author, Most downloaded audiobook in history
Investor, partner, or advisor to over 20 multi-million dollar businesses
Serial Entrepreneur (30+ products launched), CEO of MentorBox
Professor of Entrepreneurship at UC Berkeley
Munchery & Zoosk
Spent close to $1bn in Marketing
Nuclear Submarine Commander, Author
Professor at Georgetown University
U.S. Navy SEAL commander, NYT #1 best-selling author
Best selling author, Child Psychologist, Breathing expert
New York Times Bestselling author, Stoic Philosopher
CEO, Cancer Therapeutics Startup
Sales trainer, Speaker, and Entrepreneur
American Author, Public Speaker, and Business Owner
American Author, CEO Coach
Leading Expert in Leadership, and Sales
American Social Psychologist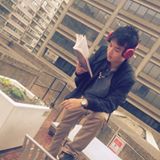 I've been enjoying Mentorbox VIP [program] so far. Thanks for the invitation. Very helpful in propelling me to the next level of life & business.
- Kev Yfe Nbtu

Hey everyone, I wanted to introduce myself to the group. My name is Henok (or Henny) and I just joined the VIP group. I am super excited to connect with all of you and also learn from the best minds. I have met Alex Mehr in person and I loved his idea for the Mentorbox and couldn't say no to this. I look forward to meeting all of you in this group.
Happy learning!
- Henok Yeshanew

Let's work together to make this group shine and burst with entrepreneurs!
- Yousef Odwan